With Core Strengthening
BPT utilizes an exercise philosophy known as Chain Reaction Transformation. This philosophy was founded by Gary Gray, PT. Chain reaction transformation is an exercise science that teaches core strengthening through functional movement in all planes and directions across the entire body.
Learn More >>
One-on-One Therapy
At Brunswick Physical Therapy, we pride ourselves on our One-on-One Therapy, and on making sure it stays One-on-One. Our clients are given specialized and focused physical therapy sessions tailored to their individual needs. Our specialists will be with you for your entire session, making sure that you're set up for success. Check out what some of our patients have to say about Brunswick Physical Therapy.
Learn More >>
Functional movement in all planes and directions across the entire body
Brunswick Physical Therapy
Serving the Troy, New York Area (518) 326-9272
At Brunswick Physical Therapy, we are dedicated to providing treatments for each patient that will reduce musculoskeletal pain, correct postural imbalance and improve function. Working with you to create an individual treatment plan, our licensed therapists may use manipulative techniques such as myofascial release, muscle energy techniques, and deep tissue mobilization to get you fast and lasting results.
While the road to recovery may be challenging at times, you can be assured that our expert knowledge will allow your body to perform at its highest level of mobility, today and into the future.
Our Mission Statement
Our mission is to raise the standards of excellence in physical therapy. We are driven to improve ourselves through continuing education on the latest in physical therapy development. Brunswick Physical Therapy will remain a progressive leader in our industry by eliminating the dysfunction that causes pain or immobility. Patients and clients are taught how to resolve dysfunction or prevent further dysfunction, thereby empowering them to enjoy a greater quality of life.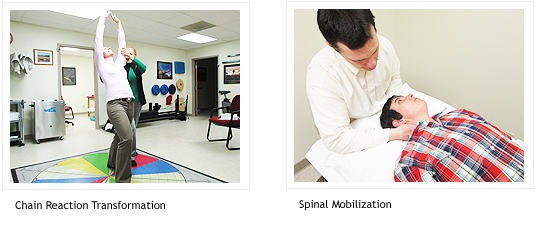 Get Started
Know what physical therapy services you need and want to get started, or need more info? We'll make this easy for you!

I highly recommend Brunswick Physical Therapy, and physical therapist Peter St. Germain. I went to him for treatment of a painful left elbow and the right side of my neck. The elbow pain was recent and the neck pain has been chronic. He really helped me with both issues. He is very well trained and skilled, and most importantly he LISTENS to you. He also tailors exercises to your personal lifestyle so you can get back to your normal life as soon as possible. His office has a very casual feel to it and clients of all ages are treated there.
- Andrea Lawrence
"I wanted to express my appreciation for your help and support to restore my back and eliminate the pain I was experiencing due to my disc problem. Often we are too busy to stop and say "thank you" when all goes well. I particularly want you to know that I am thankful for your skill and efforts on my behalf."
- Sol Goldstein
"I have been a patient of Brunswick Physical Therapy for three months. When I started therapy I was having severe pain in my lower back. BPT spent the time to assess my problem and then spent time and energy to treat my pain in a natural way using physical adjustment methods which truly helped my condition. I appreciated that BPT took the time to solve my problem instead of prescribing medicine to mask the issue. I highly recommend Brunswick Physical Therapy."
- B. Dennis